Welcome to Foreign Affairs Automotive
Founded in 1981, Foreign Affairs concentrates on import cars & their service, & has been helping customers for over 30 years. Our customers have made us a one stop automotive resource, because they value the unique perspective of our experienced staff. When one of our customers calls, we professionally help with their every automotive need.
"Our common bond is our uncommon enthusiasm for automobiles."
---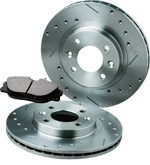 OEM Brake Pads, Rotors, & Caliper Replacement
Do you have a pulsating brake pedal? Or perhaps do you hear a high pitched grinding noise? Well, it may be time to have a brake inspection. We can quickly tell whether or not you need NEW brakes. We use OEM equipment to make sure your vehicle is fixed right!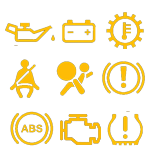 Airbag, Battery, Check Engine, Oil Pressure, & ABS Light Service
Is one of your service lights on? Don't ignore the problem any longer. It could be something SERIOUS that could lead to further damage of your engine. Let us diagnose your problem. We have the right tools to get those pesky lights off!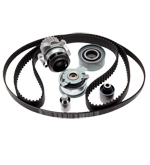 Timing Belt, Tensioner, Thermostat, & Water Pump Replacement
Is your vehicle approaching the 100k mile mark? Is your heat not working like it should? Most vehicles require a timing belt change at or around the 100k mile mark. If a timing belt breaks it can SEVERLY damage your engine leading to all types of headaches. Let us inspect yours today.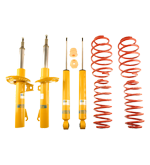 Shocks, Struts, Bushings, & Other Suspension Replacement!
Have you been hearing clunks over bumps? You may need NEW struts or shocks! We can get you quickly & comfortably back on the road in NO TIME! From air suspension to coil over conversions, we have you covered.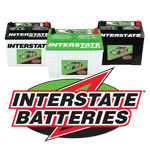 Interstate Batteries SOLD HERE!
Trouble starting your car? If your battery is MORE than 5 years old, it may be time for a NEW battery. We install Interstate batteries that carry a NATIONWIDE warranty & can be replaced anywhere Interstate is sold!
---
We do our best to accurately describe our vehicles to the best of our abilities. Any descriptions or representations are for identification purposes only and are NOT to be construed as a warranty of any type. It is the responsibility of the BUYER to have thoroughly inspected the vehicle, and to have satisfied himself or herself as to the condition and value and to bid based upon that judgment solely. The SELLER shall and will make every reasonable effort to disclose any known defects associated with the vehicle at the buyer's request prior to the close of sale. The BUYER is responsible for any/all shipment costs involved in transportation of vehicles. References for shippers are available upon request.